New Products Just Arrived
Wi-Fi Hidden Camera Smoke Detector Wireless Spy Camera Motion Activated Recording Nanny Cam P2P Network Video Camera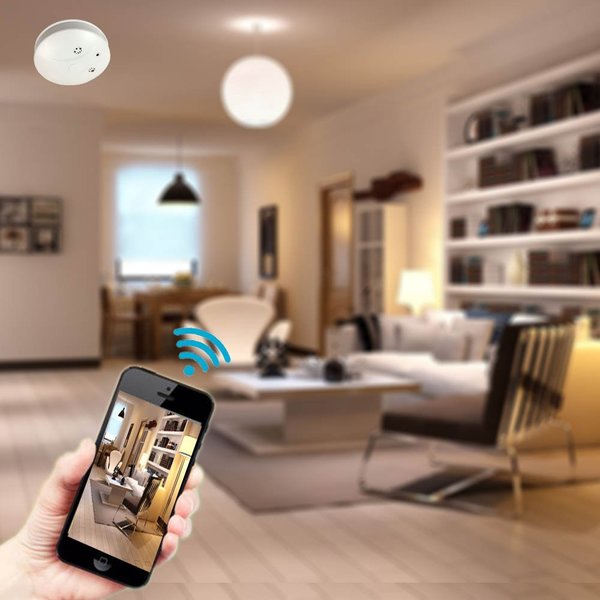 Description
199.99 installed
HD 1080P WIFI Camera
With the 1920x1080 resolution you'll get awesome quality video and photos during the day, The free "CBHCAM" app lets your high speed internet connect to your Wifi Hidden Camera and once properly installed, you will be able to watch live video anywhere that you have internet, even across the world. Unlike other WiFi Home Video Monitoring systems, this one is hidden inside a disguised smoke detector.

Situational Awareness with Motion Detection
Understand what's happening when you aren't there. The motion activated recording setting only records video when something moves within the range of the camera. You also have the option to record continuously. With this ability can help you avoid unnecessary risk at home, office, or any other place you want

Easy Video Playback
Motion detected recordings are called "events" and you can views these events by removing the SD Card from the device and playing back on your computer.

Attention
1. This Modify Version WIFI smoke detector hidden camera has no battery, so it has to be plugged into an electrical outlet.
2. It's not a real smoke detector, it's just disguised as a smoke detector style.
3. We suggest you reset it when it works abnormally or you can't find his wifi signal.
4. It just supports only 2.4G WIFI, NOT 5.0 WIFI.